What To Do At SXSW?
As the SXSW madness builds up, here are some events to keep an eye on from Digitalmusic.org to UK Sensation Et Tu Brucé
Berklee's Eighth Annual SXSW Party
Berklee College of Music, the only college to host an official party at the SXSW Music and Media Conference - one of the music industry's biggest events - presents its annual SXSW Party on Friday, March 15, noon - 6:00 p.m. at Brush Square Park (East Tent), located at 409 East 5th St. (Neches and 5th), Austin, TX. Berklee's eighth SXSW party is the college's first at an outdoor all-ages venue. Also for the first time, the lineup is curated by The Red Room @Cafe 939, Berklee's all-ages nightclub that hosts national and local acts year-round.
The party features up-and-coming Berklee, Berkleemusic.com, and Heavy Rotation Records (HRR) alumni and students performing rock, pop, electronic, Americana and folk, including acclaimed singer-songwriter Melissa Ferrick, David Stewart Jr., Air Traffic Controller, Chloe Sunshine, Red Oblivion (HRR), Bear Language (HRR), Rebecca Loebe, The Lights Out, Holiday Mountain, and The Field Effect. In addition to performing with her band, Ferrick is co-hosting the event with alumna Sarah Sharp. Check out Berklee's SXSW Party Sampler with streaming and free downloads at http://BerkleeCollegeofMusic.bandcamp.com.
---
First-Ever Digitalmusic.org Lounge @ SXSW
digitalmusic.org, the home of music business association NARM's digital initiatives, will preside over the first-ever digitalmusic.org Lounge @ SXSW, an exhibition space located on the SXSW trade show floor in the Austin Convention Center. The lounge will be open from 11 a.m. to 6 p.m. from Sunday, March 10, to Tuesday, March 12, and from 11 a.m. to 4 p.m. on Wednesday, March 13. It will feature demos from 7digital, Edge Music Network, LiveMusicStage.com, Musicmetric, Roovy and Spotify.
"Anyone who's anyone in the music industry will be at SXSW this year, and we're happy to provide a great space for our members to show off their latest products for this high-powered audience," said Bill Wilson, Vice President of Digital Strategy and Business Development for NARM/digitalmusic.org.
---
MPress Records Hosts MPressFest SXSW 2013
MPress Records is proud to present its 7th annual Official SXSW Day Party: MPressFest, named a "Winner" by SXSW Examiner. The party takes place at The Soho Lounge in Austin, Texas on Saturday, March 16th between 12-5:30pm and features an exceptional line-up including Jesca Hoop, Seth Glier, A Fragile Tomorrow, Rachael Sage, A House for Lions, Melissa Ferrick and The Balconies. Sponsored by M Music & Musicians Magazine, Blurt Magazine, Planetary Group and The Deli Magazine, this event is open to the public; entry, food and drinks are free. Please visit http://bit.ly/MPFSXSW2013 to RSVP.
---
Sennheiser + Paste Interactive Studio & Lounge At SXSW
Audio specialist Sennheiser announced that it has partnered with Paste Magazine to present the Sennheiser + Paste Interactive Studio & Lounge, an official SXSW showcase event scheduled to take place between Sunday, March 10th through Tuesday, March 12th at The Blackheart, 86 Rainey St. The three-day event will feature interviews every half hour between noon and 6pm each day with film directors, actors, app developers, technologists and musicians. The audience will be invited to listen to the live Q&As via Sennheiser wireless headphones, while tweeting questions to participants using hashtag #SennheiserSXSW.
---
Drafthouse Films To Release "A Band Called Death"
Drafthouse Films, the film distribution arm of the Alamo Drafthouse Cinema, announced today the acquisition of North American rights to Jeff Howlett and Mark Covino's riveting rockumentary A Band Called Death, which is set to screen at this year's SXSW Film Festival in the "24 Beats Per Second" film category. The film chronicles rebirth and rise to cult stardom of early-'70s African-American "proto-punk" trio Death, following a new generation's discovery of a virtually unheard demo tape more than 30 years later. A theatrical and VOD release for A Band Called Death is scheduled for this summer.
---
M For Montreal Continues The SXSW Tradition In 2013
Accompanied by a dozen Montreal bands, M for Montreal flies off this next March to one of the biggest and most renowned festivals in North America, South by Southwest. Commissioned by the government of Québec for the third consecutive year as Planet Québec's official curator of the music section, M for Montreal is proud to continue contributing to Québec's collective outreach through this platform combining music, film and multimedia.
M for Montreal travels to Austin for the 7th year in a row in collaboration with its high level partners to shine the spotlight on the cream of the crop of Québec's musicians, both francophone as well as anglophone. M for Montreal will present two official showcases in the fantastic Swan Dive venue, renamed as "Planet Québec" for the occasion. The first showcase will be co-presented with Arbutus and will begin with M's world-renowned poutine party, a proven international networking opportunity which is free and open to everyone. "M" is also thrilled to be collaborating with Tourisme Montréal for a second official showcase. Finally, another tradition is our daytime party in conjunction with the reputable and influential New York blog Brooklyn Vegan, showcasing bands together for the 4th consecutive year.
---
Pandora Returns To SXSW With The Pandora Discovery Den
Pandora, the leading internet radio service, announced the company's return to the South by Southwest (SXSW) Conference and Festival to host the second annual Pandora Discovery Den at Antone's, the legendary Austin venue. More than 40 acts are scheduled to perform at the Pandora Discovery Den throughout the week, offering live music to fans both in-person and online via a live audio stream.
---
UK Sensation Et Tu Brucé Set To Play SXSW
Out of the thousands of hopeful bands from all over the world that submitted to SXSW 2013, Et Tu Brucé is thrilled to be one of the chosen few to showcase this year. Handpicked to perform at the Yahoo Presents - Austin Psych Fest showcase on Saturday night, March 2013 at Brazos Hall, 204 East 4th Street, Austin, TX conveniently located to all SXSW events.
Et Tu Brucé is a rock and roll band from London. Their music has been described as "West London meets West Coast", blending pop, rock, folk, and country into a signature harmonic sound. Band mates Jamie White, Matthew O'Toole, and brothers Craig and Darryn Bruce plan on making an impression at their debut performance in the United States. "SXSW is one of the biggest celebrations of music" says lead singer Jaime White, "You mention the name to anyone, and they know exactly what it means. I've never met anybody who wasn't excited to be part of the festival, and we have wanted to be involved for some time. To be playing this year is perfect, and a wonderful surprise."
---
Power Pop Legends Shoes SXSW Debut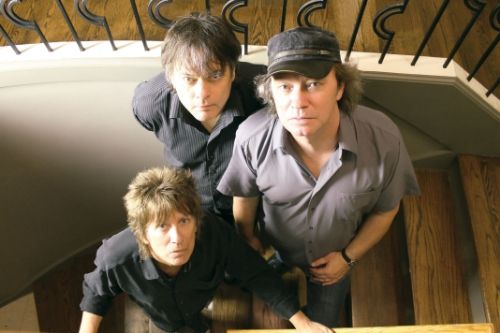 Following the August 2012 release of Ignition, their first new album in 18 years, Shoes will appear at the South by Southwest (SXSW) Music Conference and Festival in Austin, Texas in March, their first time at the event.
Showcases for Shoes include a Wednesday, March 13, 1:35 p.m. show at Molotov for the SXSW Guitartown/Conqueroo/M Music & Musicians/AllMusic Block Party Kickoff; a Friday, March 15, 4 p.m. performance at the Ginger Man Pub for the Dog Fish Head/Blurt Magazine SXSW Party; and an Official SXSW Showcase concert presented by CD Baby at 11 p.m. at Maggie Mae's. More appearances are planned though not yet scheduled.
Shoes member Jeff Murphy also will be participating on a Friday, March 15th, 11 a.m. panel discussion in Room 11 AB of the Austin Convention Center.
---
USA Songwriting Competition Showcase During SXSW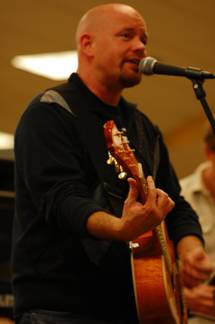 USA Songwriting Competition is presenting a songwriters showcase during Austin's SXSW Music and Media Conference, long recognized as the largest musician conference and festival. USA Songwriting Competition is bringing six outstanding songwriters/music artists:
* Mark Spiro (1st Prize Winner, Pop, 17th Annual USA Songwriting Competition)
* Marissa Pontecorvo (Honorable Mention Winner)
* Leni Stern (Honorable Mention Winner)
* Andrea England (Finalist, 12th Annual USA Songwriting Competition)
* Berteal (Finalist, 17th Annual USA Songwriting Competition)
* Michael Wesley Stinson
USA Songwriting Competition's Eleventh Annual Songwriters Showcase during SXSW is on Friday, March 15, 2013, from 7.00pm to 10.00pm at Mozart's Coffee Roasters, 3826 Lake Austin Blvd, Austin, TX (512) 477-2900. There is no cover charge and no SXSW badge is needed to attend the showcase.